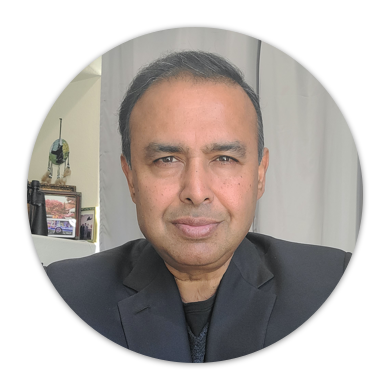 VIJAY SIKKA
FOUNDER & CEO,
SIKKA SOFTWARE

Vijay Sikka is the Founder, Chairman and Chief Executive Officer of Sikka Software Corporation. Under his leadership, Sikka Software has grown from a start-up to have over 35,000 practice installations and 120m patients on its platform for healthcare on the demand side and over 50 companies which have built applications on the supply side. Prior to Sikka Software, Vijay has worked in Artificial Intelligence and decision systems for more than 25 years of experience with large scale projects at Intel Corporation, National Institutes of Health, Glaxo Smith Kline, Roche and UCSF affiliates. In 1996, Vijay founded IBrain Software, Inc. that used to compete with Informatica, Hyperion and Cognos and served as its CEO until its acquisition in 1998 by Entigen Corporation, a healthcare information company that later became part of Roche. After that Vijay co-founded Bodha.com that was acquired by Peregrine Systems/Remedy that later became part of BMC Software. Vijay holds an M.S. degree in EE and AI from Syracuse University, New York, pursued doctoral studies in neurosciences at Stanford University (incomplete Ph.D), and is a Registered Continuing Education Provider in California. He is a frequent speaker at big data, AI, healthcare, technology and quality meetings. Vijay's book on Maximizing ROI on Software Development was published by Taylor and Francis International and earns him a proud royalty check every few months.

Vijay was invited keynote speaker at the Digital Health World Conferences in 2019 and 2020, AI Global Forum 2020 and Biohacking Congress in London in 2020. He has published and presented in many artificial intelligence and neural network meetings and conferences including International Joint Conference on Neural Networks, SPIE, IEEE, AAAI and CHMT and the precursor of NeurIPS.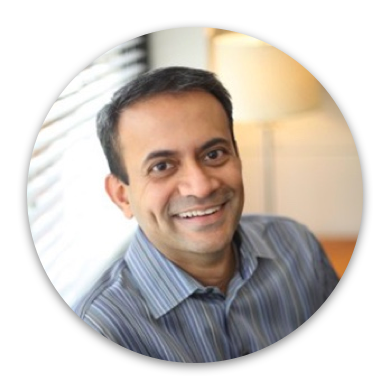 MARK FERNANDES
MANAGING DIRECTOR,
SIERRA VENTURES

Mark Fernandes is a Managing Director at Sierra Ventures, a leading early stage Silicon Valley venture capital firm. He joined Sierra in 2002 and focuses primarily on the software sector. Some of his prior investments include Sourcefire (IPO; M&A – Cisco $2.7B), Ooyala (M&A – Telstra) Frontbridge and Opalis (M&A – Microsoft) and DynamicOps (M&A – VMware). Mark began his career as part of the founding team of a display company, followed by product roles at Seagate and Cisco. After his MBA, he was a research analyst covering the software sector at Robertson Stephens and Merrill Lynch. Mark holds a BS from Mangalore University (India), a MS from UC Berkeley, and a MBA from Harvard University.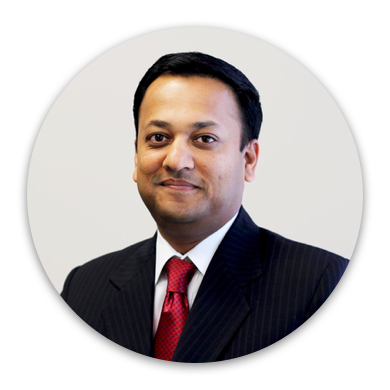 LOKESH SIKARIA
MANAGING DIRECTOR,
MONETA VENTURES

Lokesh is the Managing Director at Moneta Ventures, a Sacramento, CA-based venture capital firm investing in early stage technology and healthcare businesses. Prior to starting Moneta Ventures, Lokesh was the Founder and CEO of Sparta Consulting, a global IT consulting firm focused on providing SAP technology solutions and services for corporations specializing in automotive, high tech, manufacturing and energy & utilities. Sparta grew to over $100M in revenue in just five short years and was acquired by KPIT Cummins.

Prior to starting Sparta, Lokesh served as the Chief Operating Officer at Rapidigm, Inc. and managed more than $250M in annual revenue. While at Rapidigm, Lokesh was responsible for cultivating their SAP business into one of the ten largest SAP consulting practices in the nation. Rapidigm was acquired by Fujitsu in 2006. Lokesh began his career at PricewaterhouseCoopers in San Francisco after graduating from the University of California, Berkeley with a degree in electrical engineering and computer science.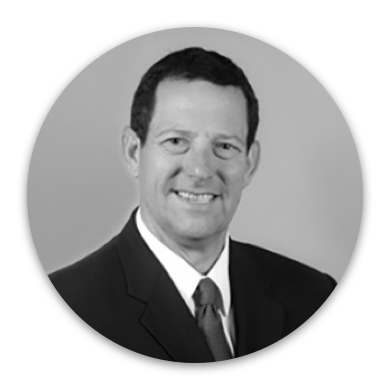 STEVEN YECIES
VENTURE PARTNER,
ORBIMED

Steven Yecies is a Venture Partner with OrbiMed and currently sits on the boards of TigerText and Practice Fusion. Mr. Yecies brings over 20 years of experience as an investor, consultant, entrepreneur and senior manager in the healthcare information technology and healthcare services sectors. Prior to joining OrbiMed, he founded and ran Chronic Health Capital and served on the Boards of Dicom Grid, Hi Touch Health, San Mateo County Health Foundation and served as an advisor to several integrated health systems. Mr. Yecies founded and operated the global health and wellness business at Scient (Nasdaq: SCNT) where he built several first generation e-health businesses. Mr. Yecies holds an M.B.A. from Harvard Business School, a J.D. from U.C. Berkeley Law School and received his A.B. in Government from Dartmouth College.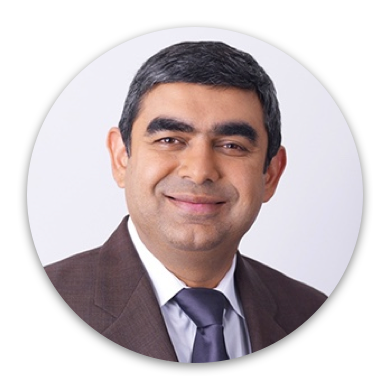 VISHAL SIKKA
FOUNDER AND CEO,
VIANAI SYSTEMS

Dr. Vishal Sikka, founder and CEO of Vianai Systems, has explored, experimented and developed AI over the past three decades. His executive experience in leading large enterprises (as former CEO and Managing Director of Infosys and former Executive Board Member at SAP) and working with Fortune 500 companies, coupled with his PhD in AI from Stanford University, make him one of the world's leading experts on AI and the future of work. Dr. Sikka's advice is sought by many – serving on Oracle's Board of Directors, the Supervisory Board of BMW and on the advisory council of Stanford's Human Centered AI initiative and among his Vianai systems startup colleagues and customers. Dr. Sikka has looked back on the past 10 years and has predictions about the opportunities and challenges in the next 10 years.