Add flexibility to patient
payments
Text2Pay allows patients to make secure payments from their mobile devices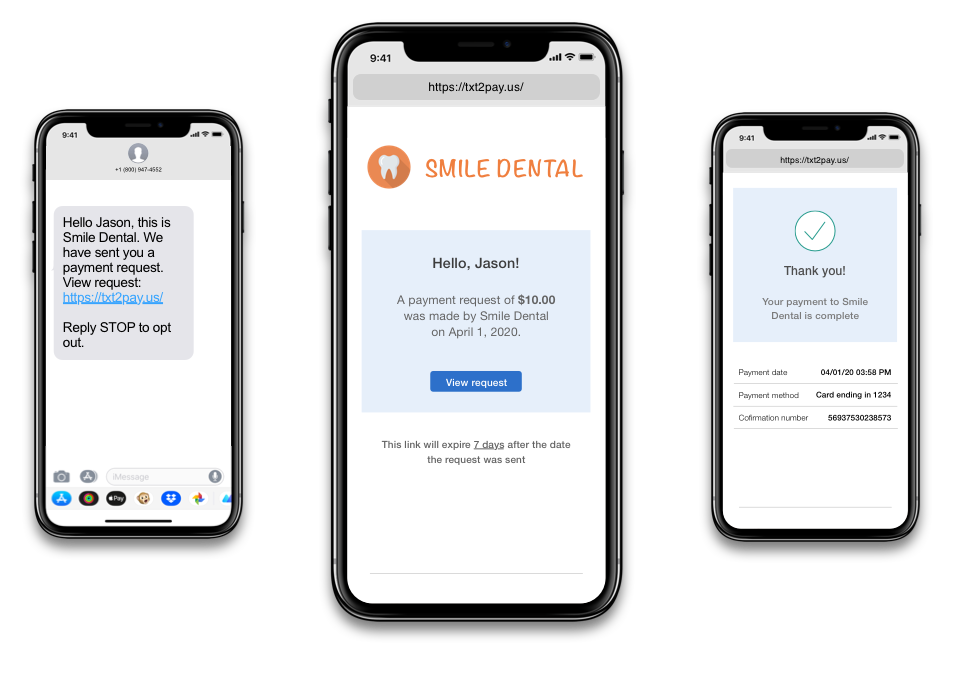 As part of Sikka Payments, we give you the ability to send payment requests to your patients - completely PCI and HIPAA compliant. Accepted payment requests automatically write-back to your practice management system.
Learn more about
Sikka Payments
Sign up now risk free for 30 days!
If you're not completely satisfied, cancel at no cost.
Call 1-844-275-3237 to get started today!
PatientPay is a feature of Sikka Payments
powered by Sikka Software